It's CHARLES, of CM PRODUCTIONS.
Our DVD is coming out APRIL 15th!
Be sure to get a copy, because this one is GREAT.
Click below for infomation!
ORDERING INFORMATION CAN BE FOUND
BY CLICKING THE PICTURE BELOW!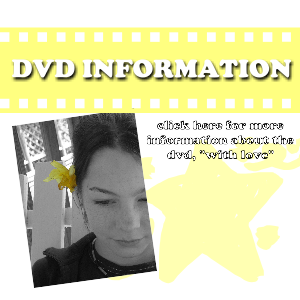 Below is one of our many videos.
This IS included on the DVD, along with many others.
LOW quality. Much lower that the DVD.
It had to be compressed to upload, though.
Our myspace: www.myspace.com/cm_productions
MORE contact information AND ORDERING INFORMATION
can be found by clicking on the picture above.

http://lads.myspace.com/videos/vplayer.swf?u=YUhSMGNEb3ZMMk52Ym5SbGJuUXViVzkyYVdWekxtTmtiaTV0ZVhOd1lXTmxMbU52YlM4d01EQTJNemc1THpNMkx6WXlMell6T0RrNU1qWTJNeTVtYkhZPQ

PLEASE check this out.
You won't regret it.